Husband and wife Phillip and Bronwyn Aspinall are joined by their daughter Clare to give people the familiarity and reassurance that all will be taken care of when you or your loved one passes.
You will feel part of our family.
We provide the support, comfort, and guidance you need to help you get through with minimum stress or worry.
What you can expect
Compassion and empathy: we have lost loved ones and understand your grief
Reassurance: Phillip & Bronwyn will be there for you from start to end
Guidance: We will advise and take care of the details
Stress free: We will relieve your burden so you can take the time to grieve
Attention to detail: The little things make all the difference
No surprises: The funeral will be run exactly as planned.
Don't take our word for it.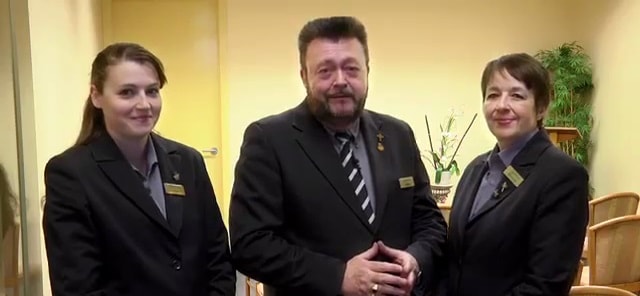 I was very touched to receive your letter offering your support and sympathy.
I want you to know that everyone who attended Keith's funeral commented on how professional you all were. You can be rightly proud of what you do. Many thanks and blessings,
– Jo
As soon as my husband and I met you both, we instantly felt a comfort, and were happy in the knowledge that you were the people who would be taking care of our most beloved son – at a time when he would be most in need of caring hands.
– Patricia and John Foley
The day of the funeral was perfect, and just how dad would have wanted it. Smooth music, and a very simple service. My sister Angela and I sincerely thank the Staff at Candlepines for truly laying our dad to rest in a simple but stylish way
– Julie McCarthy